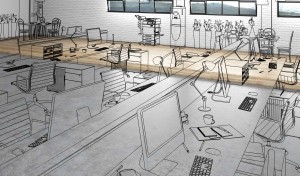 The Institut für Freie Berufe (IFB) at the Friedrich-Alexander-University of Erlangen-Nuremberg was founded in 1964. Today it is one of the leading research institutes and consulting institutions for liberal professions in Germany. Our main operations objective is conducting research about the professional and economic situation and development of liberal professionals as a whole in the German and European economy. Furthermore, we focus on related challenges and questions to the uniqueness of liberal professionals with their societal context. In this way we actively participate in the process of shaping public opinion and policies.
We know about all aspects of liberal professions no matter whether you want to start your business as a coach, consultant, lawyer, doctor, engineer, non-medical practitioner, artists or journalist. Focusing mainly on liberal professions the IFB serves as a first contact point for freelancers in a liberal profession, who are seeking expert advice and support before and after starting their business. We offer individual start-up counselling, specialized workshops and seminars, funded coachings for professionals and a wide range of information for business founders.
In addition, the Institut für Freie Berufe is cooperating closely with the professional chambers on federal and state levels, the Federal Association of Liberal Professions, the national associations of the liberal professions, the Chambers of Commerce and many more. You can find an overview of our cooperation partners in Bavaria, Hesse, Rhineland-Palatinate and Baden-Wuerttemberg here. Take advantage of our experience and long lasting cooperations with various partners and contact us!
Overview of the diversity of our services offered:
Publication of research papers and informational documents
Analysis and provision of databases
Structural research
Economic research
Extensive library with statistics, publications, white papers and informational documents
Individual counselling
Initial counselling for private partnerships and institutions
Seminars – basics for entrepreneurs in liberal professions
Job-specific seminars – focused on the individual professional category
Guidance and support before and after the start-up phase
Examination of business plans
Preparation of expert reports and opinions
Support and implementation of coaching programs – funding consultancy